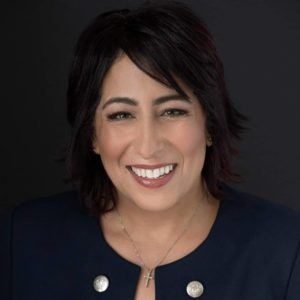 Mary Henein Thorn
Kitchener Centre
Conservative Party Candidate
Living in Kitchener for over 40 years
Mother to a wonderful young man apprenticing as a millwright, wife to a wonderful husband.
Marketer, entrepreneur and a community minded individual.
I have had the pleasure of serving on several organizational boards including but not limited to: Board member by appointment of the Ontario Government the Ontario Trillium Foundation, Chair of the Grand River MS Society, House of Friendship store captain, Sunlife Uptown Jazz Festival Sponsorship Chair and board member, Stanley Park Community Centre Publicity chair. Zonta International and Bless Canada and Passion for Fashion (Relocation Project for victims of domestic violence). These groups are helping the most vulnerable, and ensuring that Kitchener remains a diverse and inclusive community.
Political experience includes work at both the Federal and Provincial governments. As a constituency case manager for MPP Michael Harris, I gained knowledge of how Kitchener residents interacted with essential public services. I built upon that experience in later service to Hon. Diane Finley, a senior Federal Minister responsible for SW Ontario and Minister of Public Works as her Special Assistant, I developed an understanding of how wider economic and social trends affected the Waterloo Region. My most recent experience is as the Progressive Conservative Candidate for Kitchener Centre and now the Federal Candidate.